Phone: (847) 629-5925 | info@jssportsbarandgrill.net | Open early for games every SAT & SUN at 11am
Come join us at J's as Kansas City takes on San Francisco for the National Football League Championship, Sunday, February 3th. The game starts at 5:30 PM, but the party starts earlier! Plenty of tv's to watch the game on. Prizes Giveaways Free 1/2 time food! Drink Specials Get here early for the pregame! See ya then!!!!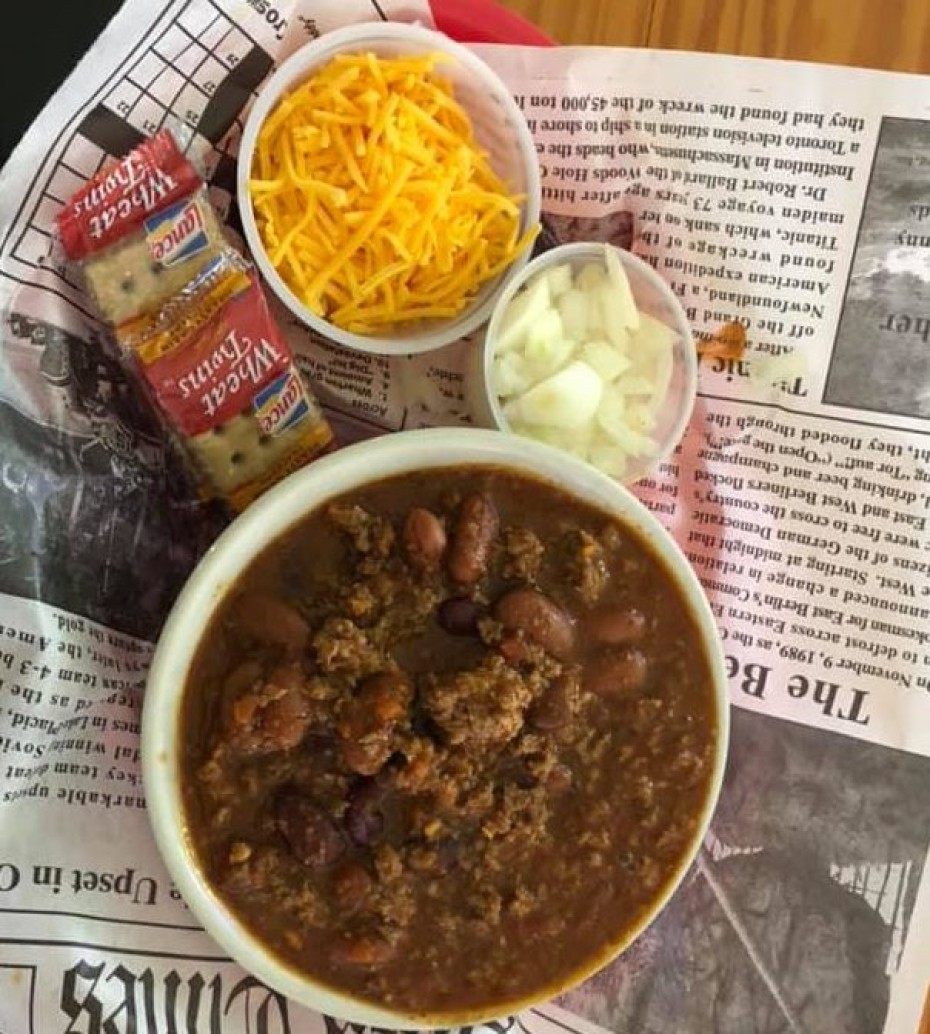 It's our annual chili cook off at J's. We're also throwing a party as Chicago takes on Green Bay.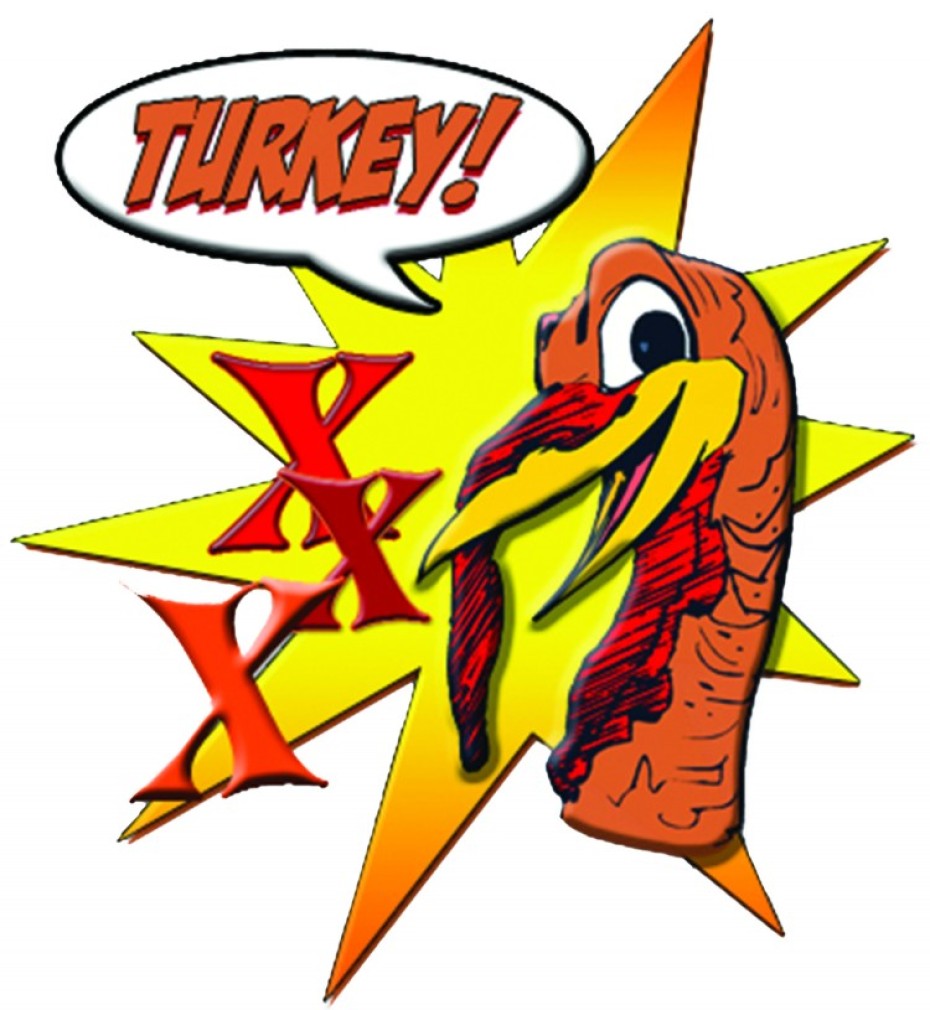 $2.75 Import Drafts, $1.50 Rolling Rock Pints, $3.00 Fireball Shots, $5.00 3 Olives Mixers, Live DJ AND TURKEY BOWLING! 'nuff said!!!

Let's get spooky, Saturday, October 26th starts at 8 pm for J's Halloween BASH!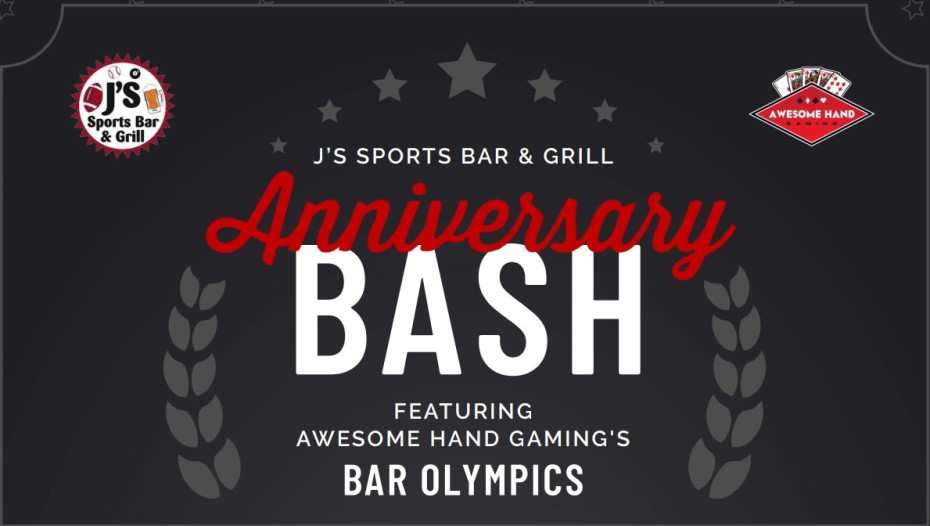 J's Anniversary Bash, September 2nd with music starting at 4 pm. Come out and help us celebrate our 7 year anniversary with our annual bash!  There will be promotional giveaways, Red Neck Boys performing at night, and good food and drink specials throughout the day. Awesome Hand Gaming Bar Olympics Info Check-in time for the bar Olympics starts at 3:30 pm PLAYERS MUST BE PRESENT AT CHECK-IN TIME TO PARTICIPATE $5 in free slot play for everyone who registers to participate. Pre-register in person at time of event, or ahead of time online at awesomehandgaming.com/events Games begin promptly at 4 pm. 1st Place – $50 in free slot play and a $30 J's Gift Card 2nd Place – $30 in free slot play and a $20 J's Gift Card 3rd Place – $20 in free slot play and a $10 J's Gift Card Stations include: Battle Pong Bags Battle Ships Darts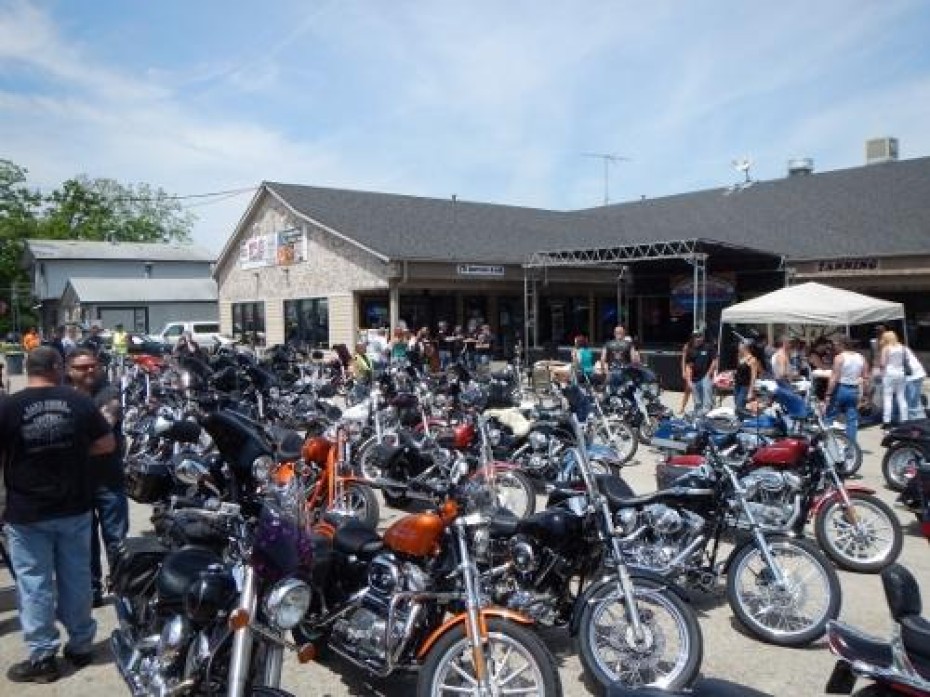 It's time to ride! Our friends at FindARally.com present Bike Night at J's Sports Bar and Grill, Wednesday night, June 18th.  Belt sander races will take place along with a bike wash. Previous images from biker events at J's
It's the Bar Wars Arm Wrestling Qualifier at J's Sports Bar and Grill.  Every one can enter, one will win.  Do you have what it takes? Event Details: $10 Entry Fee "Per Arm" Double Elimination Mens Class Right and Left 165 lbs and under 166 lbs to 195 196 lbs to 225 226 lbs an up Womens Class Right and Left Under 138 lbs Over 139 lbs Weigh in begins at 6 pm Tournament begins promptly at 8 pm.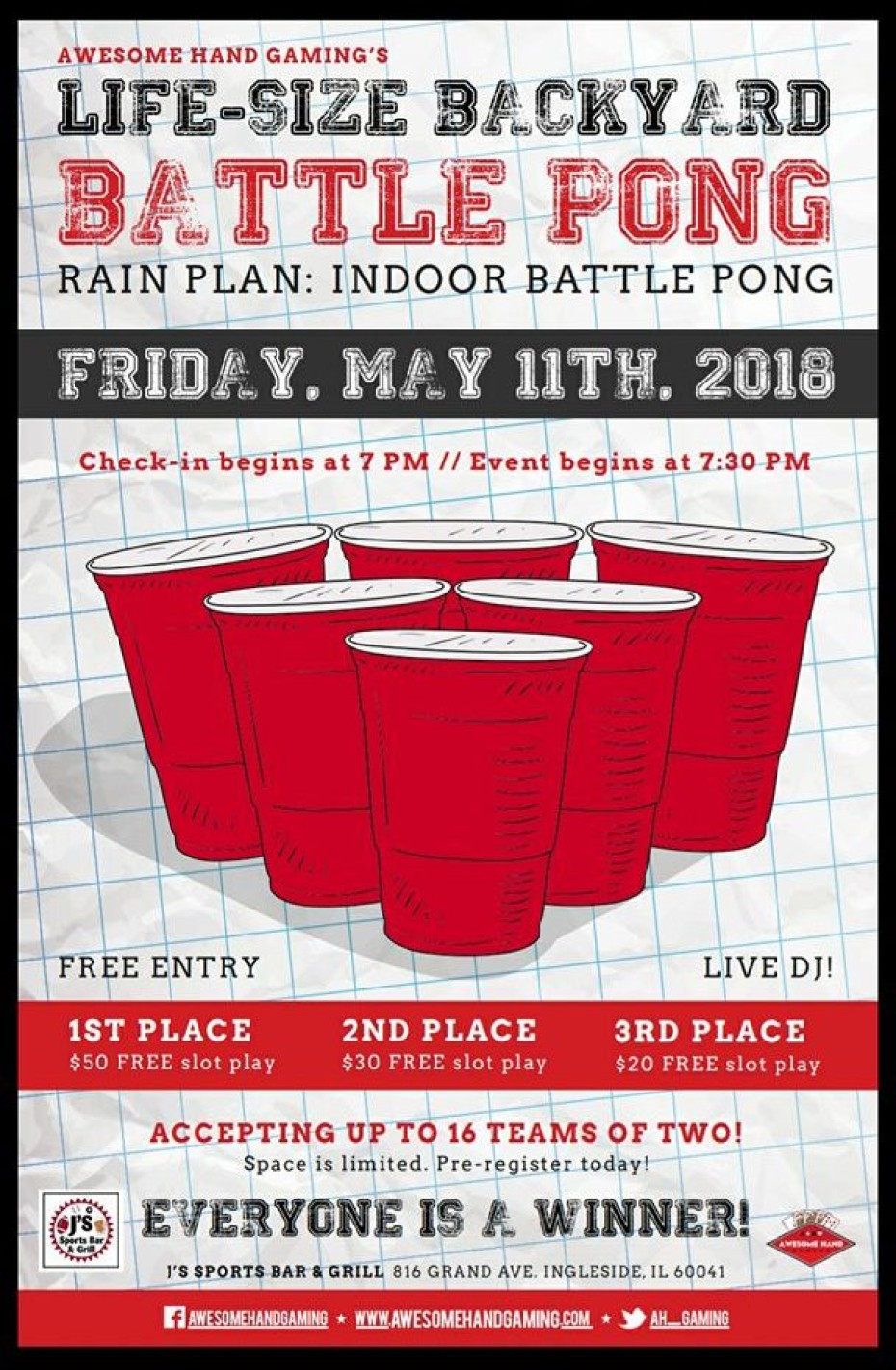 Awesome Hand Gaming Presents Life-Sized Backyard Battle Pong at J's Sports Bar and Grill, on Friday, May 11th.  Accepting up to 16 teams of two.  Space is limited, Pre-register today at J's. Live DJ Free Entry 1st Place – $50 FREE Slot play 2nd Place – $30 FREE slot play 3rd Place – $20 FREE show play Rain Plan: Indoor Battle Pong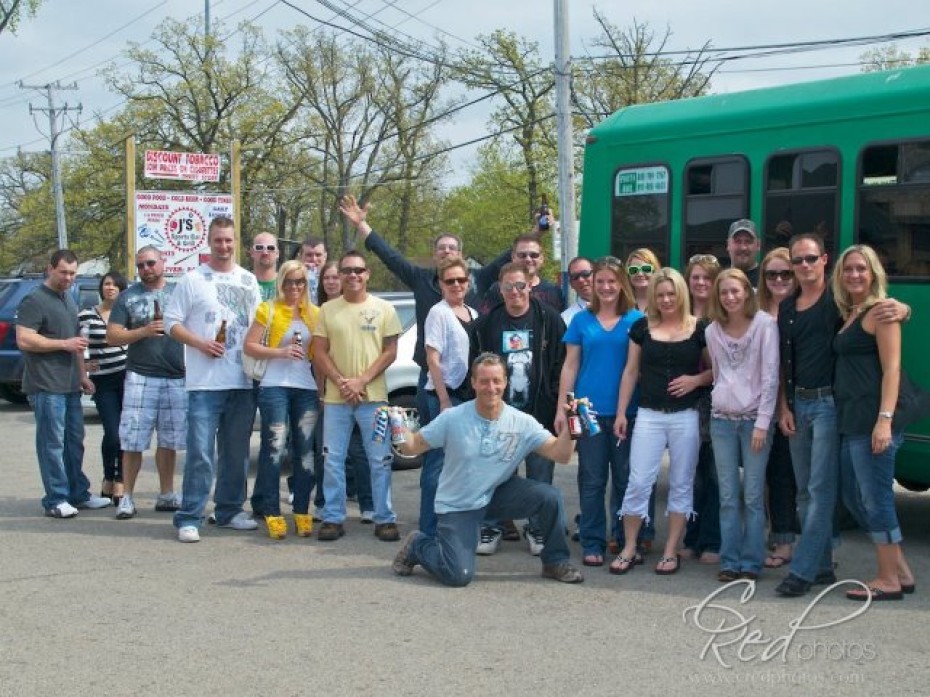 Saturday, April 14th,  we pack the shuttle and go crawlin' around our favorite bars on the chain.  First stop, J's Sports Bar and Gril! $20 per person Shuttle Includes Jello shots and beer on the bus Party starts at J's at noon, Bus leaves J's at 2 pm. Crawl Stops: J's Sports Bar and Grill – Time: 12 PM start Thirsty Horse Uncle Mikes Hawg Heaven Looneys Bus leaves J's at 2 pm and returns at 7 pm where the party continues!

Let's get spooky, Saturday, October 28th at 8pm for J's Halloween BASH! Live DJ set by Jimmy Jam Costume contest (Over $500 in prizes!) 1st, 2nd, and 3rd place Winners announced at 11 pm Giveaways, Drink Specials and prizes for best Halloween costumes