Phone: (847) 629-5925 | info@jssportsbarandgrill.net | Open early for games every SAT & SUN at 11am
Live music to get you dancing on J's dance floor for your Friday night. Join us starting around 9pm for Dj Jimmy Jam here at J's. Ask our bartenders for drink specials. Free Admission. Show is ages 21+.
Get comfortable at our Onsie party with DJ Jimmy Jam with on-site drink specials and food special. Party starts at 7 pm.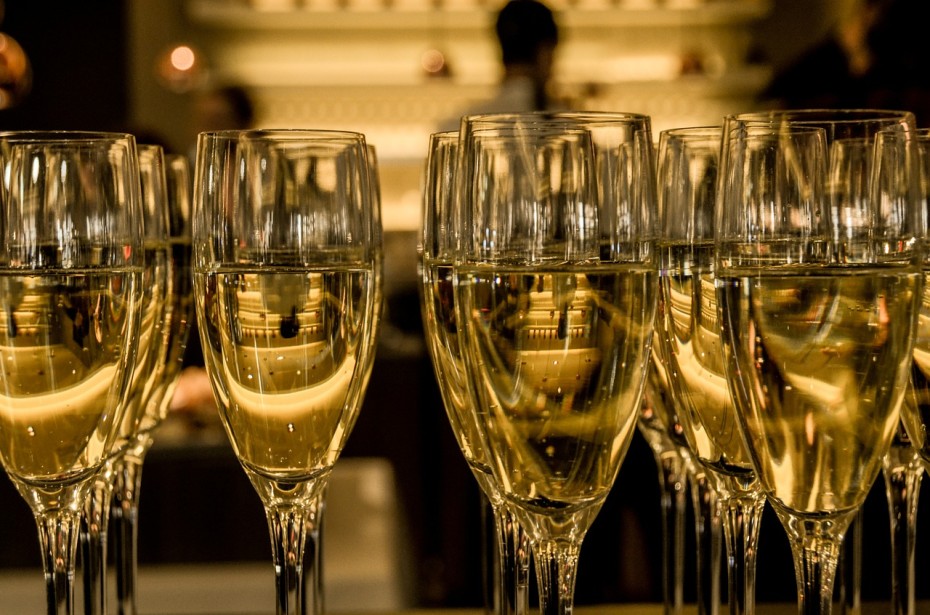 Start New Years off right at J's with drink specials, live music, fun & game at J's Sports Bar & Grill. There will be party favors, and a Champagne toast at midnight!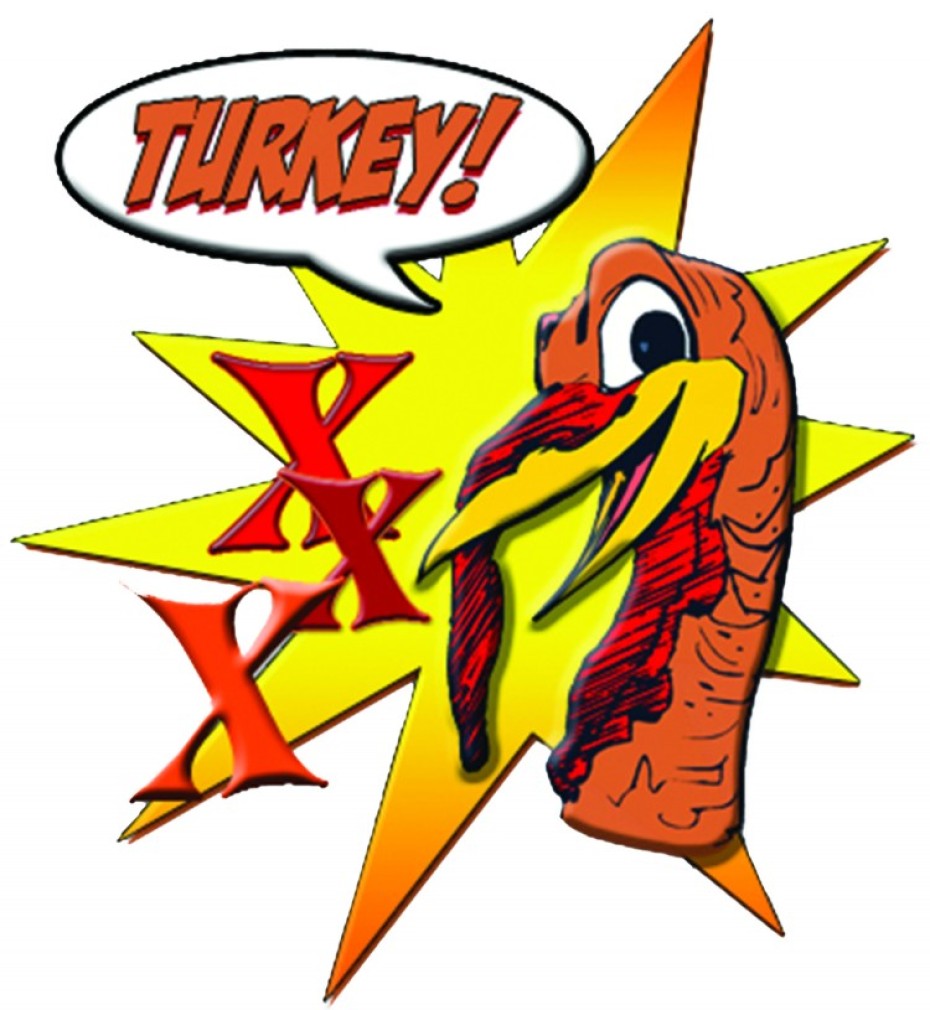 $2.75 Import Drafts, $1.50 Rolling Rock Pints, $3.00 Fireball Shots, $5.00 3 Olives Mixers, Live DJ AND TURKEY BOWLING! 'nuff said!!!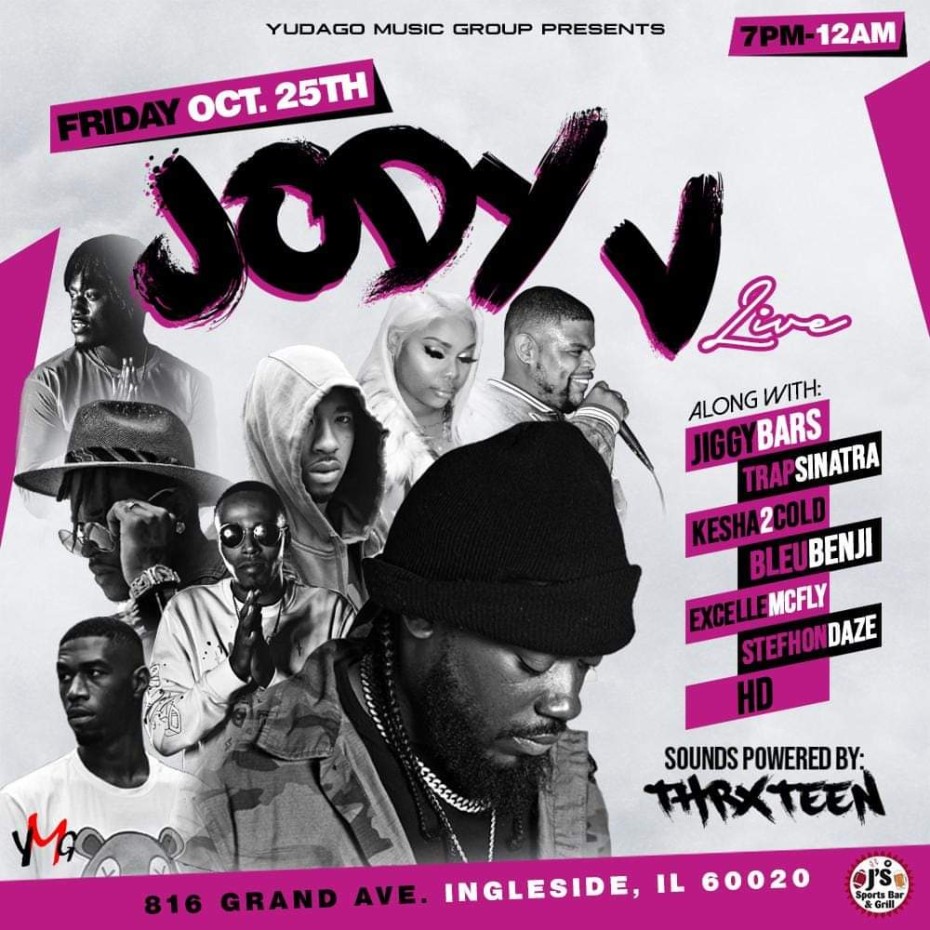 Jody V is a recording artist and songwriter out of Chicago and he's bringing the party along with a few friends. Show starts at 7pm

Let's get spooky, Saturday, October 26th starts at 8 pm for J's Halloween BASH!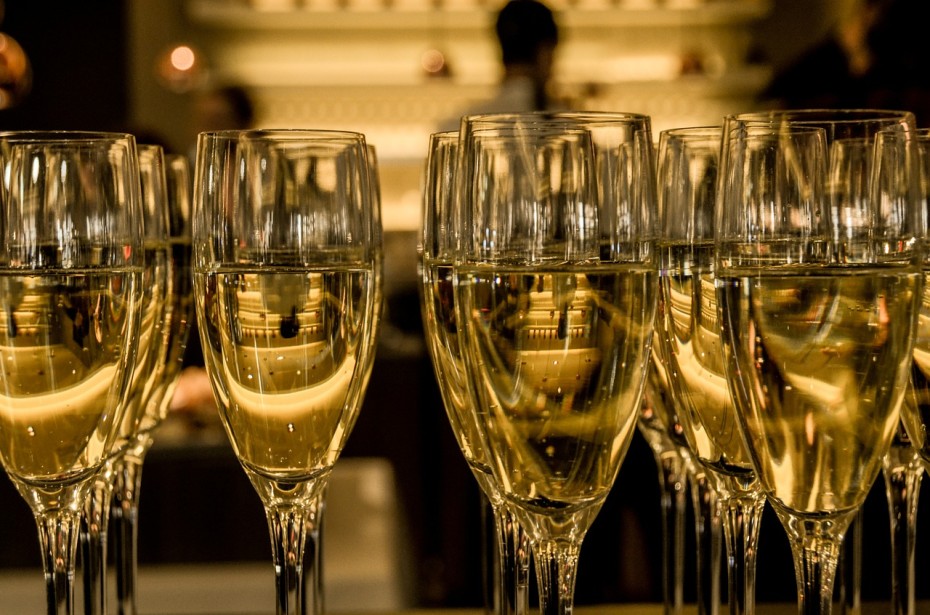 $3 ALUMINUM PINTS TRICYCLE RACES

DJ Jimmy Jam is your music host for the night. Js Sports Bar Fox Lake Annual Ugly Christmas Sweater party.. Over the years they have been getting worse… How bad is yours? You could walk away with cash in hand if yours is that ugly Just added.. Miller Lite Ugly Sweater hive away could be yours!! *Chance to win a MILLER LITE Christmas Sweater* *Prize for winner $2.50 Domestic bottles $3 fireball $3 coronas
DJ Wayne is your music host for the night! Drink Specials: $2.50 Domestic Bottles $3 Corornas $3 fireball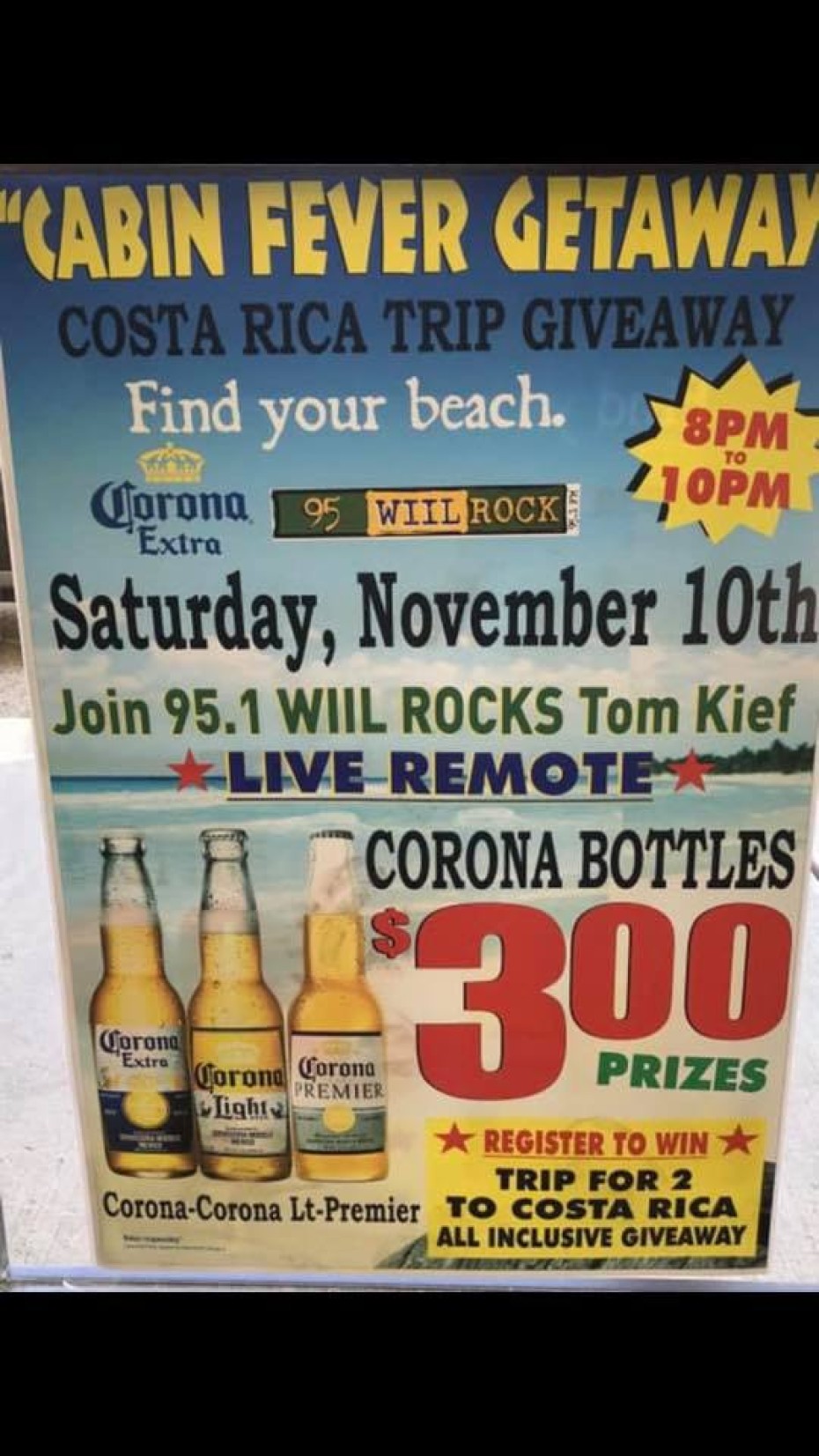 95.1 WIIL Rock's Tom Kief joins us at J's with your change for a trip for two to Costa Rica for the Cabin Fever Getaway. Party starts at 8 pm. Register on site