Phone: (847) 629-5925 | info@jssportsbarandgrill.net | Open early for games every SAT & SUN at 11am
Join us at J's for $4 Guinness bottles, $2 Miller Lite Pints, $5 Irish Car Bombs, and $5 Jameson Shots and celtic tunes from DJ Henry. 7.99 St. Pat's Ruben w/ French Fries!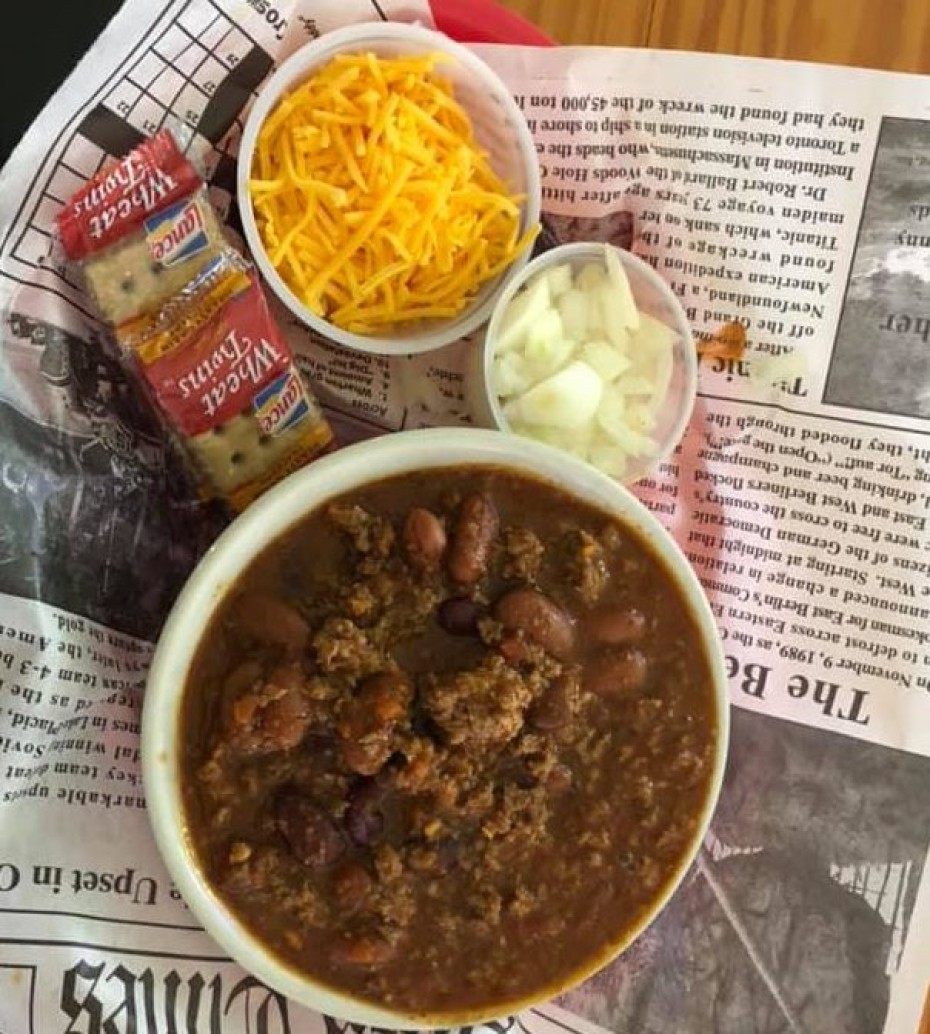 It's our annual chili cook off at J's. We're also throwing a party as Chicago takes on Green Bay.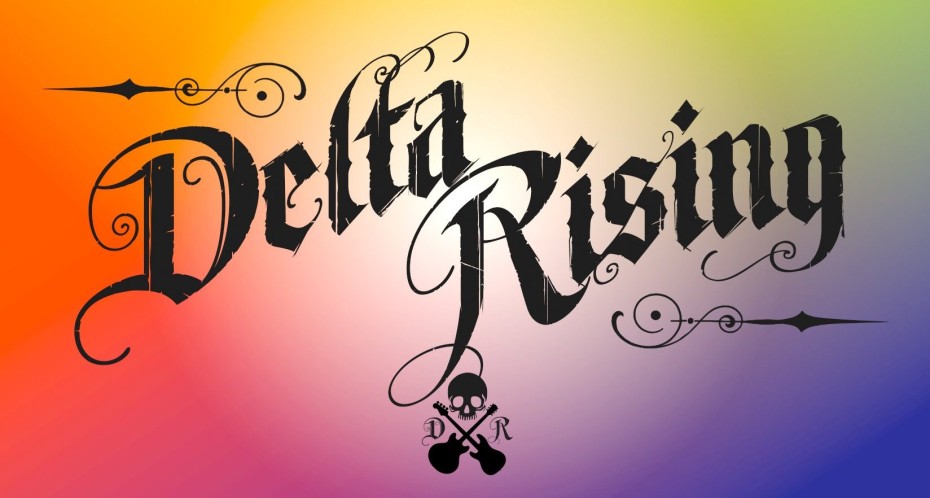 Get ready to rock Ingleside! Local Illinois Powerhouse Blues Rock Band Delta Rising is bring their version of classic rock, blues rock and Southern rock favorites to J's! Delta Rising Facebook
Byouka and Cuh Life presents The Neighborhood Showcase at J's Sports Bar and Grill, Saturday, June 15th. Doors open at 8 pm, show starts at 9pm. No Cover Charge, must be 21 or older Performances by: Zay StoneZippy ByoukaLethallitJP The TruthAnalicia LasettKilla-ModJay Cupz
Dave and Taro join us for a live acoustic set. There will be drink specials on hand. Show starts around 9pm. Free Admission, 21+ Music Videos Follow Dave and Taro on Facebook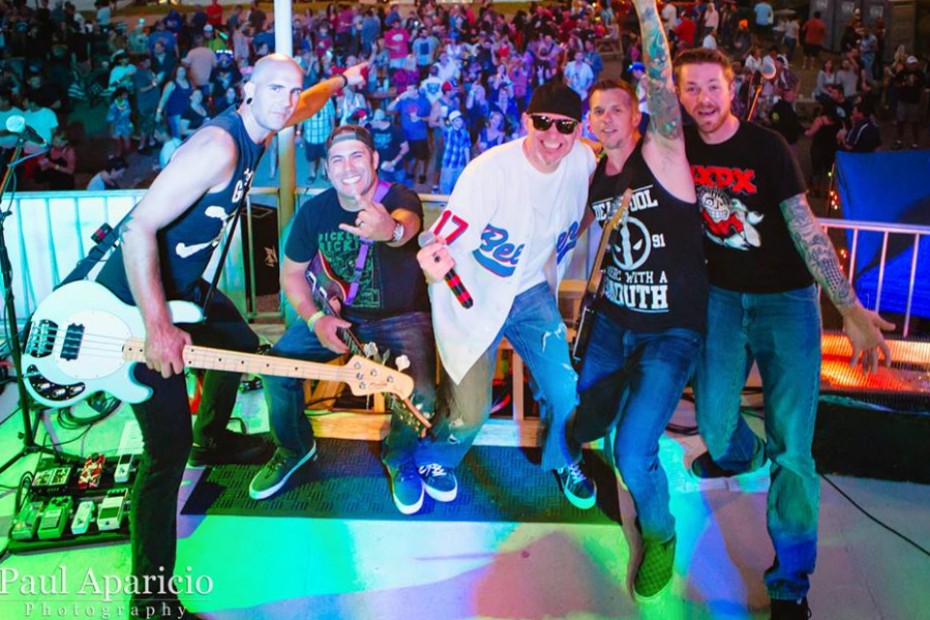 McHenry County's premier pop/rock cover band!! Originally formed in 2010, the Renegade's are made up of some of the areas elite musicians. Known for a diverse song selection and high energy live performances, Renegades play everything from Cyndi Lauper to Metallica, and their #1 goal is to keep the party going all night long!! facebook event: https://www.facebook.com/events/306030583453977/ Website: https://www.therenegadesrock.com/ Videos: Specials for that night: 1/2 Price pizza DINE IN ONLY UNTIL 6 PM Drink specials: $5 Bloody Mary's $4 Smirnoff $4 Bombs $3 Peroni $3 Aluminum Pints
Blast off to the 90's and beyond with Moon Money Band live at J's Sports Bar and Grill, Saturday April 28th from 8 pm to midnight.  Playing hits from bands such as WEEZER, NIRVANA, STP, RADIOHEAD, BUSH, and BLINK 182 these eclectic kids are sure to keep you dancing and singing all night long.
Time to refuel with a J's $7.50 beef with Fries.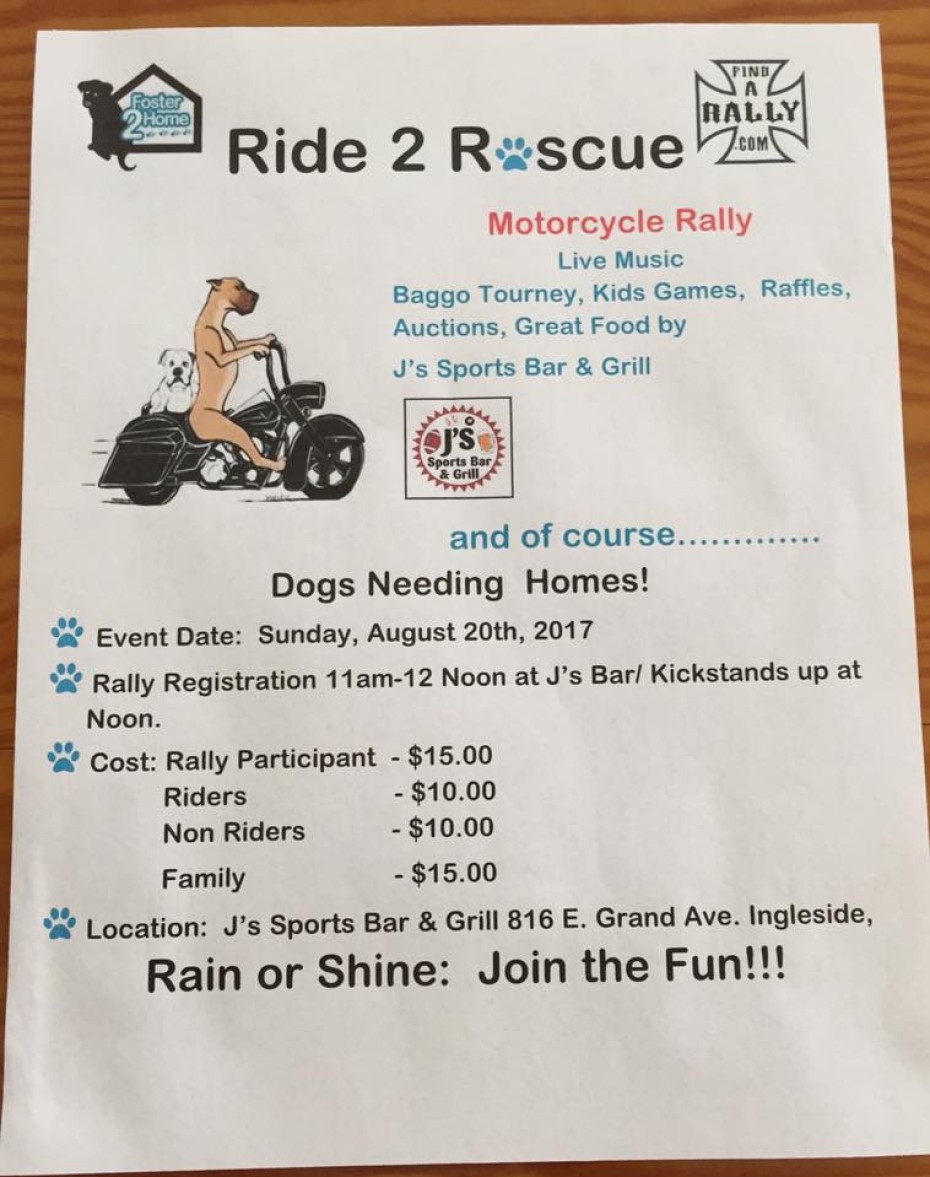 Find a rally presents Ride 2 Rescue with live music, a baggo tourney, kids games, raffles, auctions, and hot food from J's Sports Bar & Grill. Dogs Needing Homes! Event Date: Sunday, August 20th, 2017 Dogs will be on site from noon to 3pm Rally Registration 11 am-12 Noon at J's Bar Kickstands up at Noon. Cost: Rally Participant – $15.00 Riders – $10.00 Non Riders – $10.00 Family – $15.00 Rain or Shine: Join the Fun!!!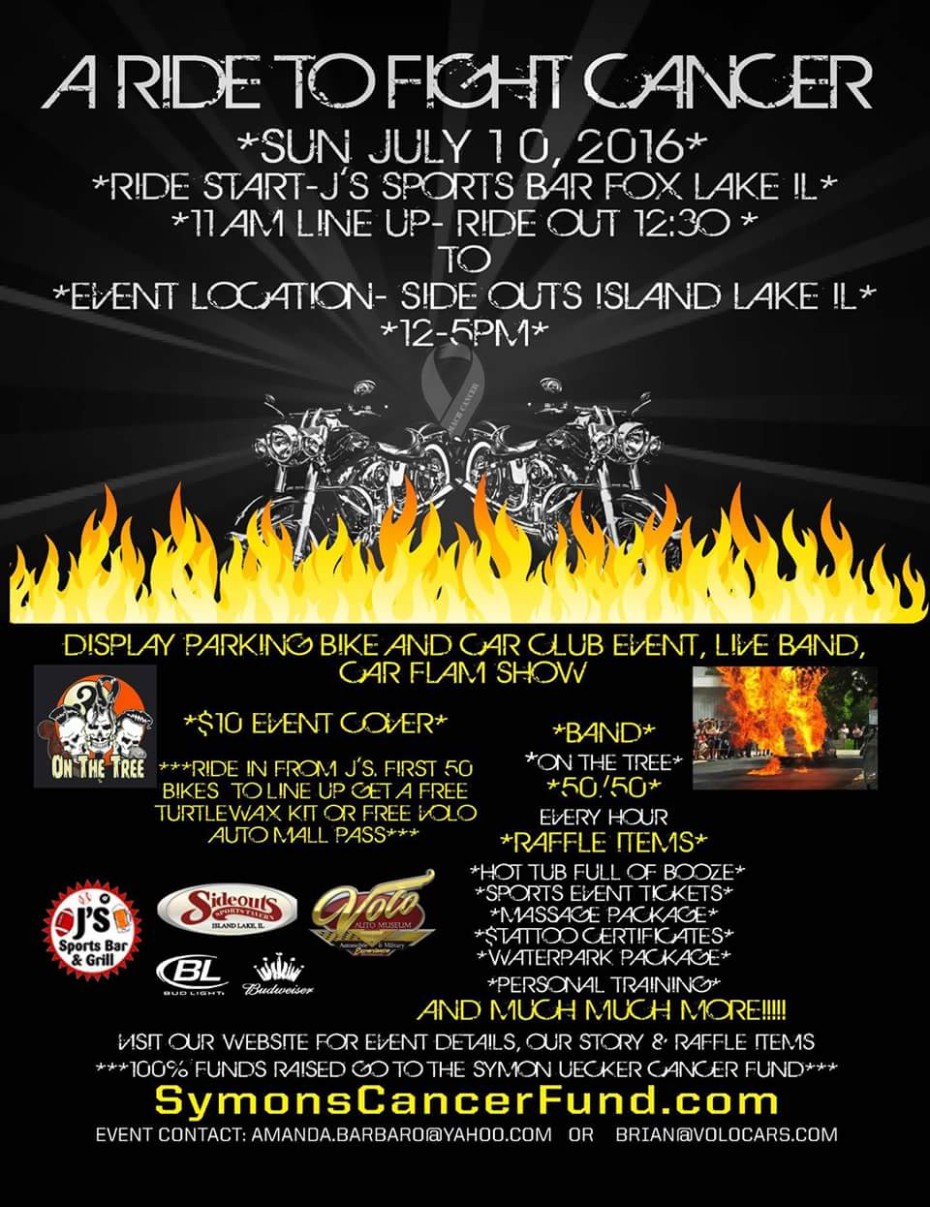 ***Sunday July 10, 2016*** Ride starst at Js then onto Sideouts Bar & Eatery, Island Lake IL ***Noon-5PM*** This is going to be a big one!!! Car Vs Bikes…all crashing together at Sideouts in Island Lake To KICK CANCERS BUTT!!! LIVE MUSIC, CAR AND BIKE EVENT, RAFFLE,CAR FLAM SHOW, 50/50, VENDORS, CAR CLUBS, BIKE CLUBS. AlSO just to confirm,…..YES, we are raffling of a HOT TUB FULL OF BOOZE (and a ton of other AWESOME stuff)! Share this event if you want to help Kick Cancers BUTT!! And check out our website to find out more about what we do SymonsCancerFund.com